YOU DON'T HAVE TO GO IT ALONE
Smart financial strategy for retiring women.
It's time to feel good about your money.
It's time to feel good about your money.
Pleasant /pleznt/: giving a sense of happy satisfaction or enjoyment
Uncover what's possible for you with the right financial approach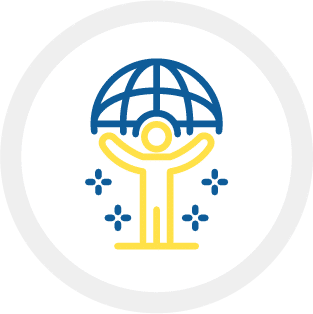 Financial
Strategy
Whether you are stepping into the drivers seat of your finances for the first time or entering a new transition, develop a sense of clarity about what you want, what you have, and the financial strategy to get you there.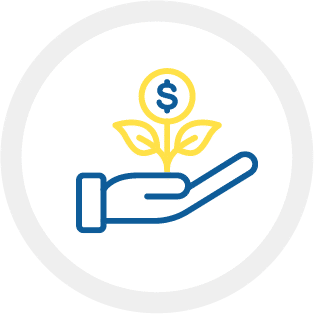 Confident Retirement Income
You want to make smart decisions with your social security, pension, 401k and other savings. Through our guardrails process you will maximize your income and know that you are still okay.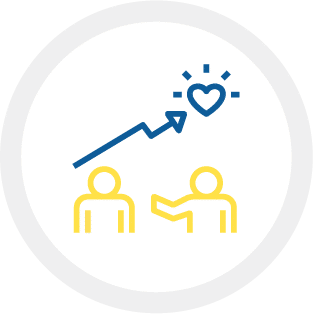 Trusted
Partner
You don't have to go it alone. Even when you are facing unpleasant circumstances, our Pleasant Financial Conversations give you the peace of mind that you are thinking through your financial strategy with the right questions to get the right answers.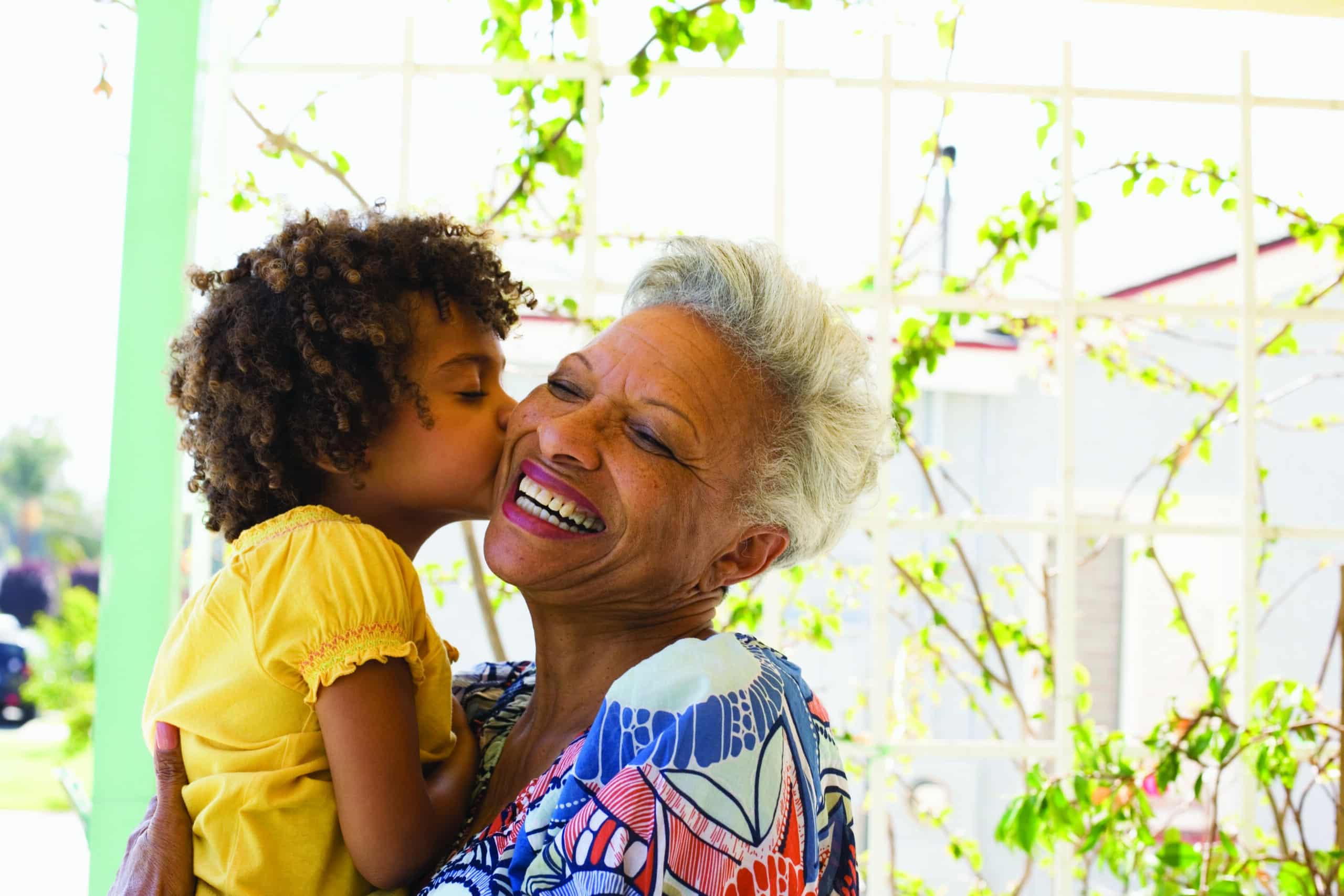 You don't have to go it alone.
Many women feel burdened by the complexities of all the moving parts of retirement and not knowing where to start. As your financial thinking partner we have the brains to handle the complexity and the heart to help you align your money with your life.
What clients
love

about creating a financial strategy with us: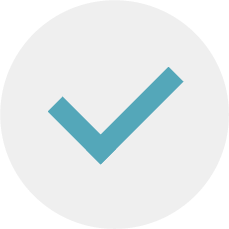 Deep industry knowledge, simply and concisely delivered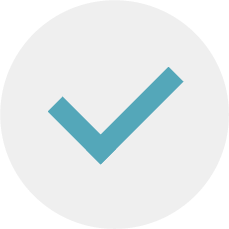 Semi-annual checkins to ensure you are on track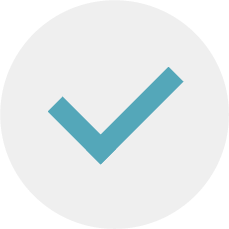 Attention to and taking action on what matters most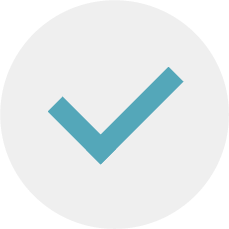 Candid, impactful conversations about your money and life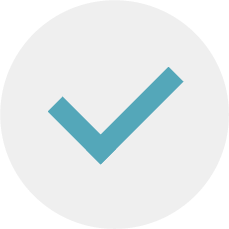 A consistent, long-term and data-driven financial strategy
Reframe your relationship with money and retirement.
Download our FREE retirement resource to start feeling confident about your financial strategy today!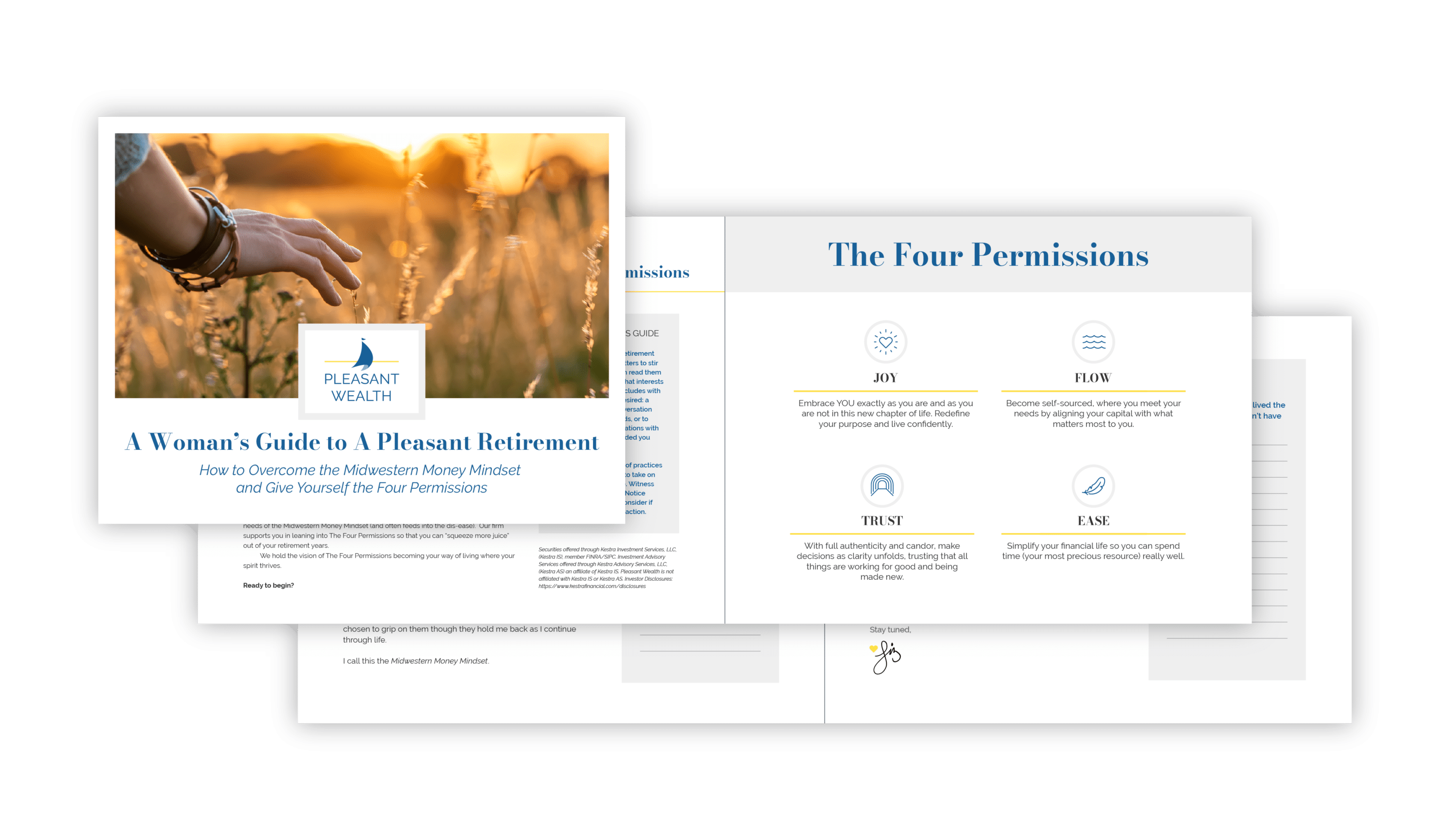 A Woman's Guide to a Pleasant Retirement
How to Overcome the Midwestern Money Mindset and Give Yourself the Four Permissions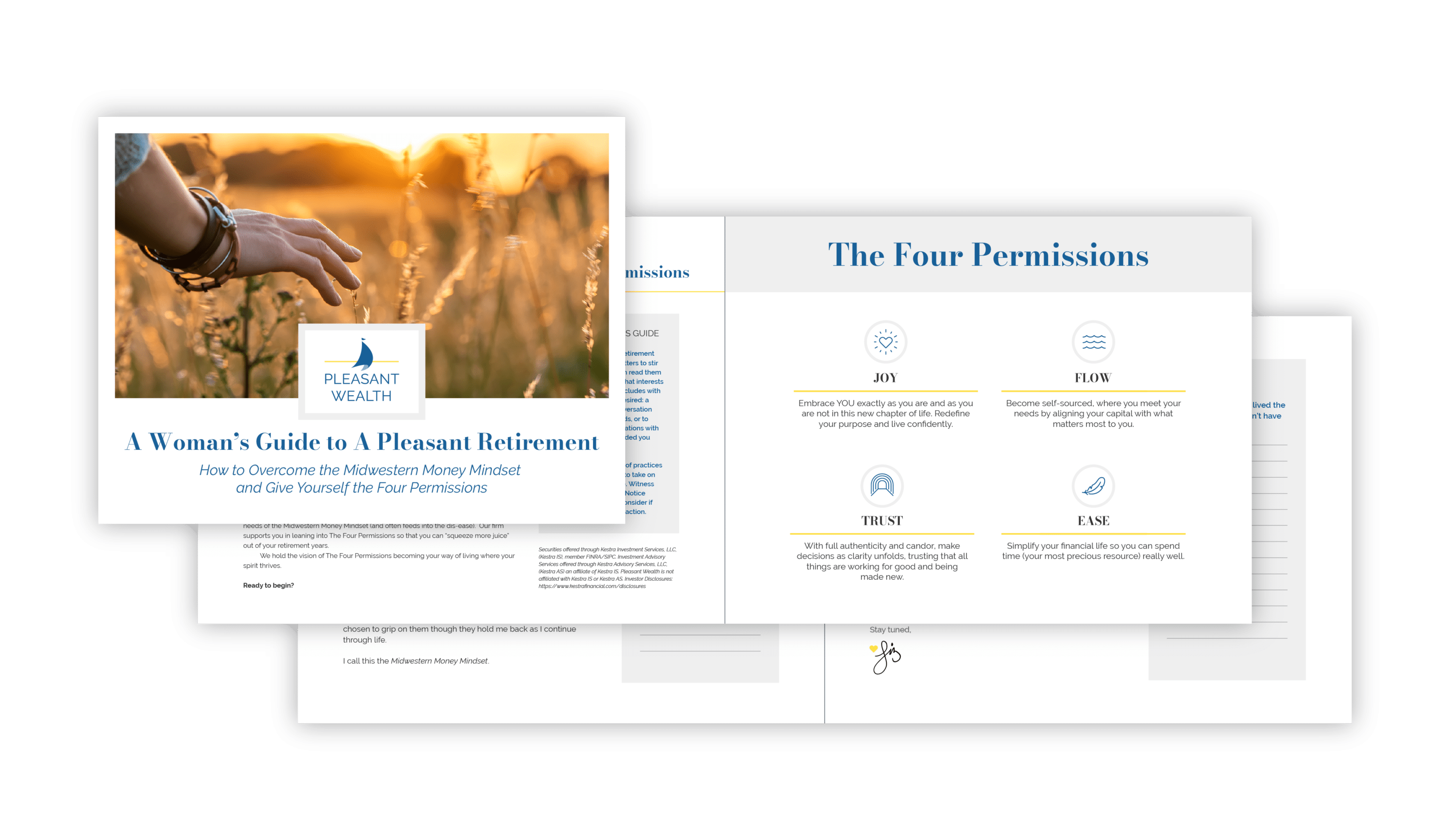 Feedback from our clients
You are a delight! We are so grateful for your abundant knowledge and God-given gifts to help people like us! ~ APH
I've been reflecting on our meeting and want to know how appreciative we are of your patience and kindness. Money and finances have always been tricky topics to discuss. After meeting with you, I feel more confident to make decisions about the future. ~ Pat
You have great communication skills. You understand us, you explain to us our detailed plan, and the time frame for all. Thanks for taking good care of us! ~ DM
The testimonials presented are made by individuals who are clients of Pleasant Wealth and are applicable only to the individuals depicted and may not be representative of the experience of others. The testimonials are not paid nor have the participants received any non-cash compensation and are not indicative of future performance or success. The testimonials have been evaluated for conflicts of interest and have not been found to present any conflicts.